Provo Air Duct Cleaning Done Right The First Time!
If you're able to work with our Provo air duct cleaning company, you'll get top-of-the-line assistance for a price that's sure to make you happy. There are a few ways that our company can help you with air duct related projects. Continue on to find out a little more about what to expect.
Air Duct Cleaning In Provo, Utah
You're going to want to contact us to get started with our services if you have air ducts that you haven't done anything for in a while. It's good to have someone from our team come out to make sure things are in good working order. If we find a problem during a routine inspection, we'll give you a price quote to allow you to determine if you want to take care of the problem right away.
Cleaner, Better, & Professional Results!
There are people out there that do air duct cleaning poorly. They may just not care about quality, which is something we make sure we pay attention to. We recommend that you work with us instead of anyone that doesn't have a good amount of training and the right tools. Our team is trained in exactly what to do in most situations involving air duct systems. Whether there is a commercial or residential building for us to work on, let us know when you want to get started and we'll be there in no time!
It Only Takes A Second To Reach Out To Us
If you're wondering what we can do for you right now, just contact us. We have people on staff that are here to get you information about everything our company is capable of. When you're going to work with a professional, you can know that problems will be a thing of the past. You'll no longer have to worry about issues stressing you out and causing your property to feel like it's falling apart. Even if you think your question isn't that important, please ask us it so we can help you learn what we are here for!
Once you're able to work with our Provo air duct cleaning service, you will notice that the air quality in your property is much better. It's a lot safer to hang out in an area with clean air ducts. Not only that, but problems like mold will not be something you have to worry about.
Message Us
Get In touch below. Ask Any Question or Start a Free Quote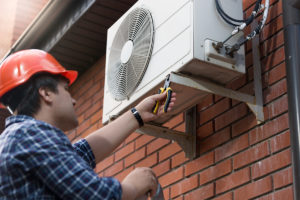 Quality Dryer Vent Cleaning In Provo
When it comes to premium dryer vent cleaning in Provo, you will want to choose a team that is the real deal and has years of qualified experience in the region.
We are fully qualified to assist with this type of cleaning and will ensure everything is done to understand what's required for your property. It's this attention to detail that makes us the best at what we do.
Here is a look at what you are going to get with the best dryer vent cleaning in Provo.
Camera Inspection
You are going to want a process that is done the right way and it starts with a complete camera inspection. We use diagnostic tools to assess the dryer vent from the inside. This attention to detail is empowering and ensures things are done the way you want them to be.
Years of Experience
The reason we are a trusted option in the region comes down to our experience. We are fully committed to the process and this is based on having worked on thousands of properties in the region. You will know we are good at what we do and this includes tailoring everything based on your vision for the cleaning.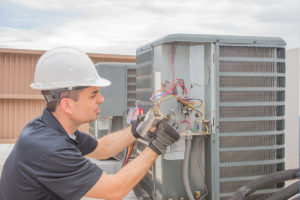 Do you want things to be done quickly?
If that is so, you will know we are going to come in and set up a quick schedule without missing out on the key details.
This is imperative when you want things to be done safely, efficiently, and in line with what's required.
Comprehensive Cleaning
The goal is to be legally compliant when cleaning the dryer vent and also ensure you get the results you are after. There is no reason to settle for a solution that is not going to cut it or will leave you wanting more during the process.
We are passionate about how we manage cleaning dryer vents and that includes the techniques that are employed during the process.
Our goal is to better understand what you require and then put in the hard work needed to get quality results. This is why more and more people in the region trust us in doing a good job.
If you want to go with the best dryer vent cleaning in Provo, we are the number one option in the region. We are diligent, passionate, and will always put in the time needed to get the job done properly.